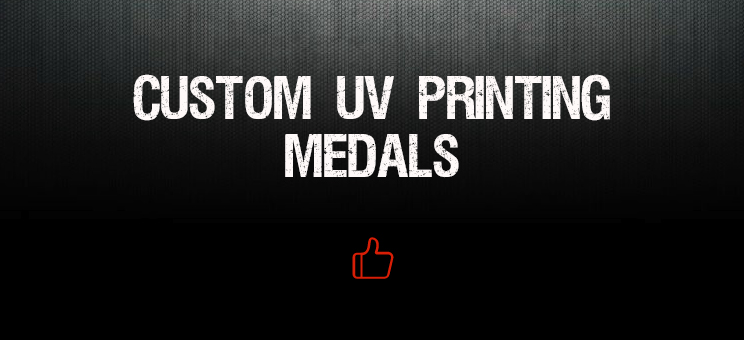 What is UV Printing ?
UV Printing is a fast growing technology in the wide format printing industry. New UV LED printing technology improved the printing speed and the quality of printing and expanded its capabilities with direct printing option.
When we comparing the process of traditional printing like screen printing and digital inkjet printing – the ink evaporate into the air and absorb into the paper. But in UV printer, the UV inks dries through photochemical process rather than the solvents evaporating in to the air. When the UV printing ink are exposed to UV light, they turn to a solid rapidly from liquid or paste. This happens because of less absorption of the ink into the stock and less evaporation of the solvents.
Advantages of UV Printing?
Flexibility of UV printing on a variety of substrates like glass, metal (custom printed medals), plastics, acrylic, textiles, Leather etc.
High Print Quality- Sharp and clear images with vibrant colors
Durable prints – The UV print is more resistant to scratches, wear and tear, and sun light exposure.
Fast ink cure – The UV printing ink dries immediately. This saves your time for waiting the ink to dry.
No Odor – Eco- Friendly UV ink emits less volatile organic compounds and produces no odor.
Cost effective
Eco-friendly
Why Custom Printed Medals?
With no limit on colors, printed medals are perfect for artwork with shadows and shading. This custom medal can be designed to your own specification, and your design can be protected by EPOXY Dome or not. Miracle custom printed medals are a great way to incorporate your brand and award your team, club, organization, clients or business partners. We offer the largest selection of custom printed medals anywhere! From beginning to end, we will work with you to create the perfect custom printed medal.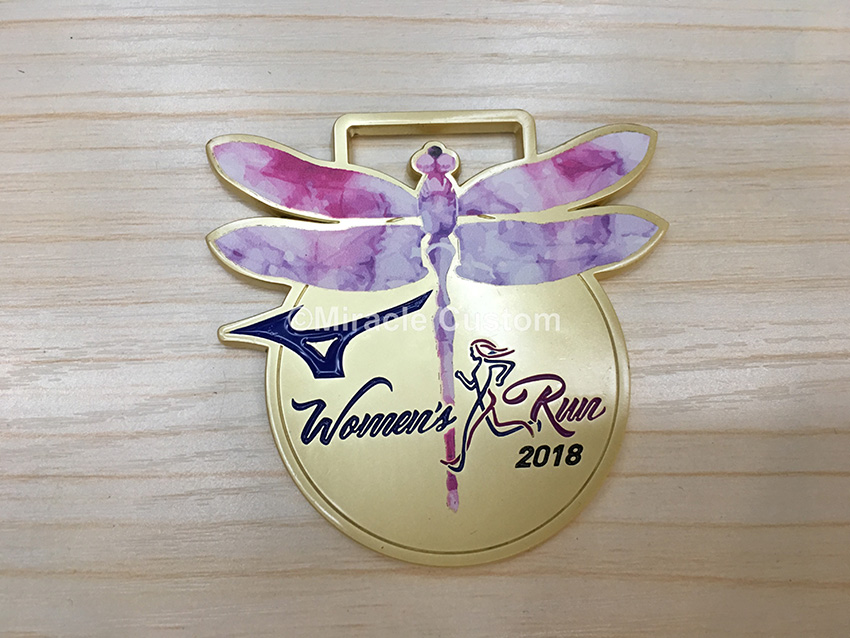 Why should you Order UV Printing Medals from Miracle Custom?
More than 10 years of experience in making sports medals
Highest Quality Materials & Workmanship
Free Artwork & Design Consultation
Rush Order Acceptable
Free Samples
PayPal Payment Guaranteed
Fast reply for any questions
Fast Turnarounds for Demanding Deadlines
Order status update
Tracking update
Friendly & Responsive Custom Service
Contact us
We offer a fantastic custom medals service, producing custom made led blank medals to meet your logo, size and ribbon needs. Contact us for a quote.