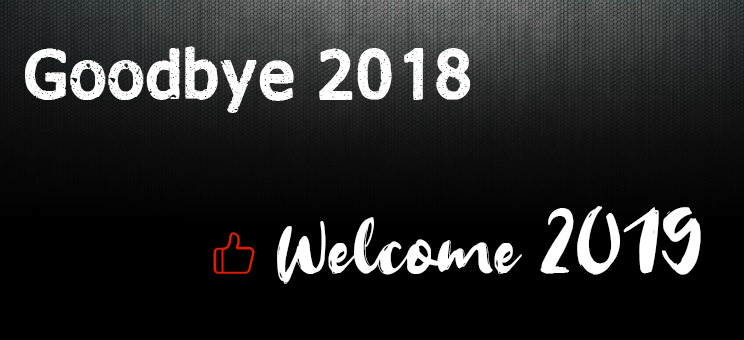 Goodbye 2018 Welcome 2019 – New Year's Day 2019 it just feels like yesterday when we were celebrating the beginning of 2018 and now 2019 is around the corner. It's true when they say that time flies by so fast, it really does. New year celebration marks the beginning of a new year and the best part about new year is that it is celebrated all over the world with joy and delight. Different societies and cultures have different reasons to celebrate the way people celebrate it may be different in shapes and form but the core idea behind the celebration is same, it is to embrace the coming year with lots of enthusiasm and energy. Welcome New year 2019 all about new beginnings, we will be embarking on a journey with a clean slate, we get to meet new people, take new opportunities.
We have the chance to start our life with a fresh perspective keep the stress behind take on some good habits and leave the bad ones behind in welcome 2019 and give new year 2019 wishes. The most important thing in the midst of all the celebration is to reflect on the past year on the things we did good or bad because those experiences have shaped us the way we are right now. Try to learn from mistakes and failures because they are the stepping stone for success.
Number 2019 Meaning?
the number 2 energy adds teamwork, relationships, and diplomacy. The number 0 energy adds vibrations of wholeness, inclusiveness, and infinite potential. The number 1 energy adds vibrations of self-determination, independence, and exploring new ways of doing things. And the number 9 energy adds humanitarianism, tolerance, and philanthropy.
At 2019 – our factory will Stay focused and keep shipping. and keep improve our custom service at new step, and Fast reply for any questions by whatsapp and email.
Quality is our culture.
With us your money in safe.
Time is gold.
Quality is soul of an enterprise.
Miracle custom would love to wish you and your family very happy and prosperous new year. Hope you embrace it with open arms and may the coming year bring lots of success and happiness in your life and the morning of new year be filled with new hopes and promises of a better future.