Artwork
The customer made draft, logo and design requirements and ideas, first by our designers to create artwork (JPG), and then confirm with the customer, we will arrange after confirmation CNC map (2d the situation will not draw CNC), we have Professional team (4 people), the fastest 4 hours will design the artwork you want, as long as you have your own ideas or samples, we will be able to help you design the perfect product map.
Engraved Mold
After the medal artwork is confirmed, we will compile the artwork according to the medal artwork, and the engineer will engrave the precise mold in 2-3 days. After quality inspection after loading into the trial, we have the most professional engraving machine and more than 10 years of experience in engraving senior engineer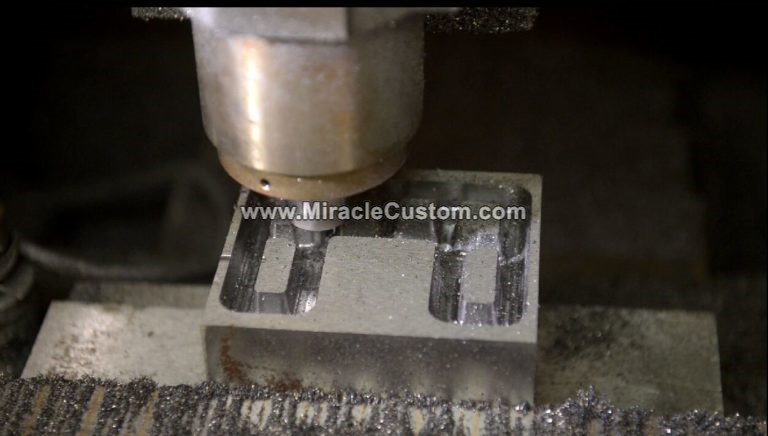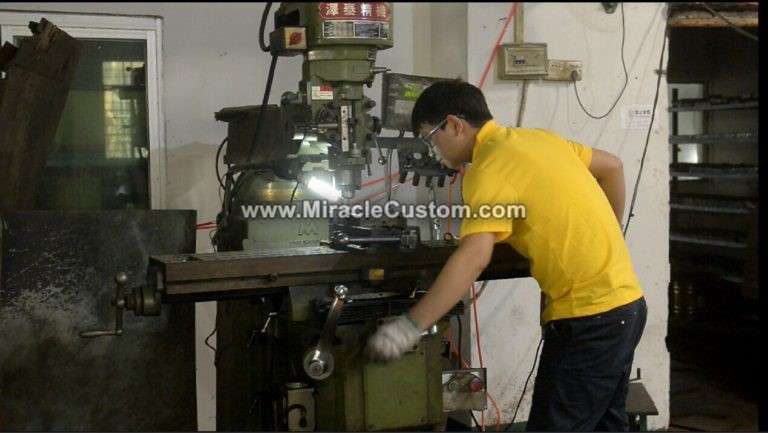 After the medal mold has been engraved, the worker will perform the mold-making and mold-making, and the mold-making will make our medal more smooth. Make the medal more beautiful.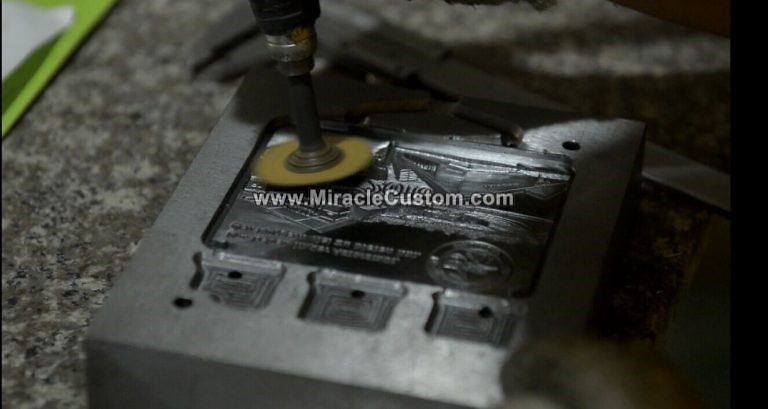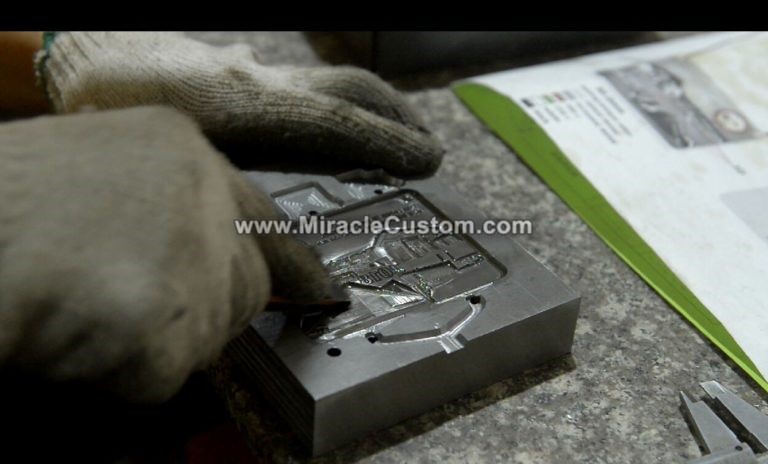 Polishing
The medal surface, side polishing (3 processes, rough throw, fine throw, fine throw), so that the surface of our medal more smooth, the medal will no longer rough (you can take before and after polishing for the guests to compare) , Quality inspection and then electroplating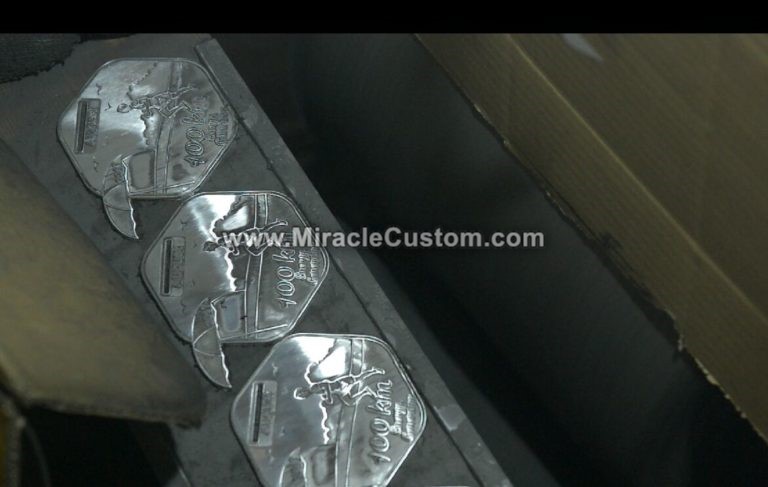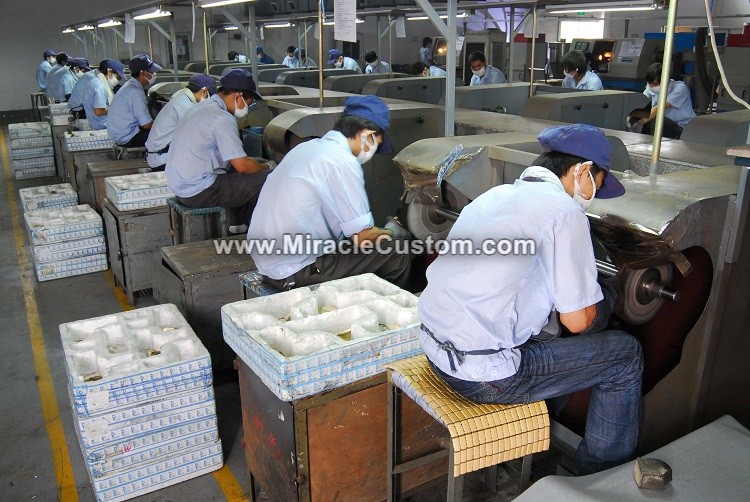 Color
Plating good products is no color, if your design is not colored, then it can be packaged and shipped, if the color will be colored, we are divided into manual coloring and machine coloring, we set Dust-free color workshop. Automatically colored workshop, according to the drawings to deploy a different color, color number is the reference standard Pantone color number. After finishing the finished product into the oven for baking, the color fast drying, and product adsorption more firmly. Good quality inspection before packaging
After the completion of the product inspection, product quality inspection OK will be assembled, the ribbon and medal assembly, according to the guests packaging requirements for assembly, opp bags, bubble bags, box packaging, paper card packaging, etc….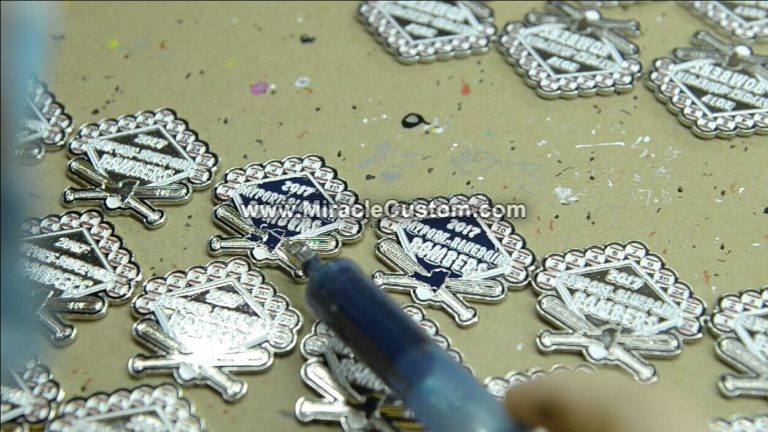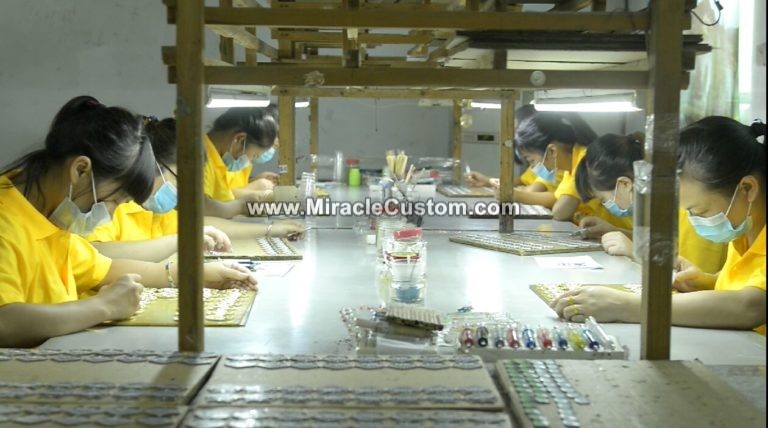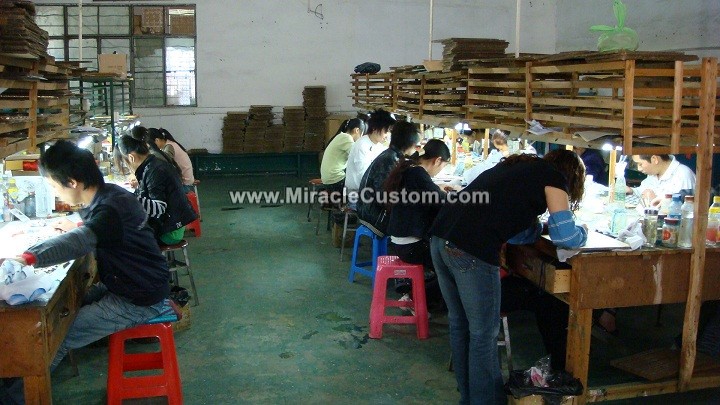 | Machine Name | Brand & Model No. | Quantity | Number of Year(s) Used | Condition |
| --- | --- | --- | --- | --- |
| Abrasion Machine | No information | 6 | 4 | Acceptable |
| CNC | No information | 4 | 3 | Acceptable |
| Cut line Machine | 6X1600 | 2 | 3 | Acceptable |
| Die-casting | No information | 2 | 4 | Acceptable |
| Hydra Press Machine | JB23-16 | 3 | 3 | Acceptable |
| Liquid press Machine | No information | 2 | 4 | Acceptable |
| Polishing Machine | No information | 1 | 3 | Acceptable |
| Printing Machine | No information | 3 | 1 | Acceptable |
| Punch Machine | Z406B-1 | 5 | 4 | Acceptable |
| Woven Machine | No information | 6 | 4 | Acceptable |